Pre-K Screening & Kindergarten Registration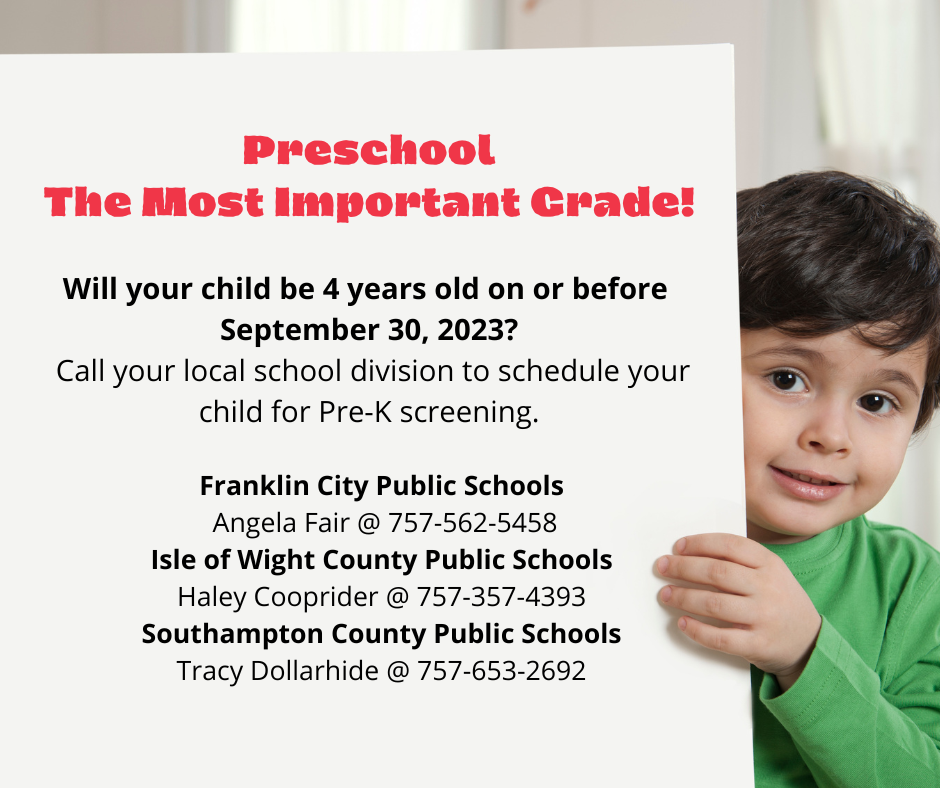 Pre-K Screening for 4 Year Olds
Pre-K Programs within the school divisions are funded through the Virginia Preschool Initiative. Eligibility for participation is based on criteria set by the Virginia Department of Education. All families are encouraged to apply, but slots are filled based on student need. To learn more, contact your local school division and ask for the Pre-K Program! To learn more about Quality Preschool Education in Virginia and the VPI Program, click here!
Kindergarten Registration for 5 Year Olds
Kindergarten Registration is open to all children who will be 5 years old by September 30, 2023. Each year parents or guardians are asked to provide the following information:
Birth Certificate
Immunization Record
Physical Exam Record
Social Security Card
Proof of Residence (current gas, water, or electric bill in your name)
For more information about Kindergarten Registration, contact your local school division!